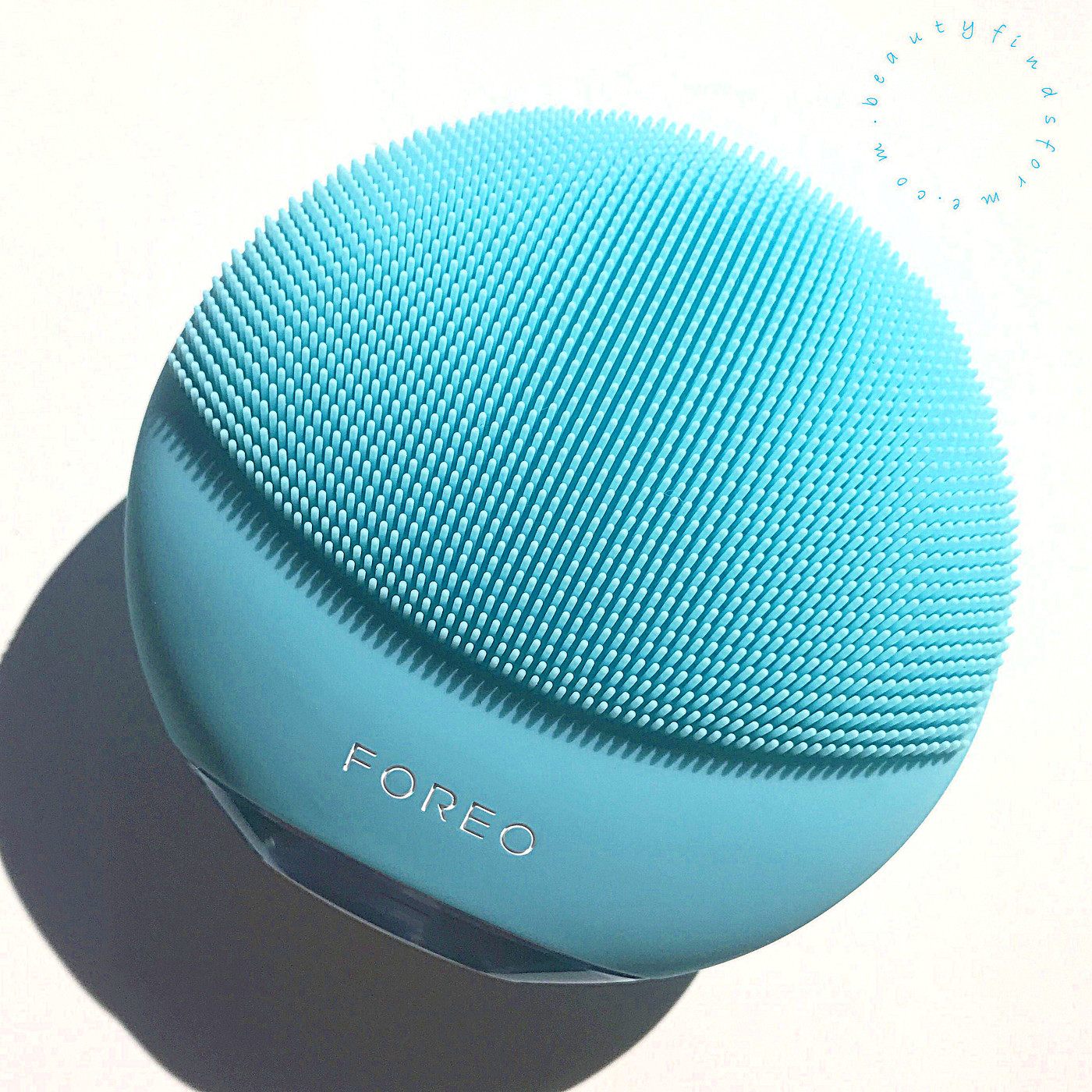 As many of you know, I stan FOREO! Several years ago, I received the FOREA Luna Mini from Rakuten Affiliate Network and I have never looked back. I love my Luna Mini and I use it daily. It is one of the best beauty cleansing devices out there, if not THE best and I even use it with just water. See all of my FOREO (FOR-RAY-OH) reviews here
Skin Type/Concerns: Oily, blemish prone, pores, aging, hyper-pigmentation, fine lines/wrinkles
All reviews are my own honest opinion and I never have been asked to write copy for a brand. This blog post might contain promo codes, affiliate and referral links, which using my links will help generate a small commission that helps support my blog at no extra cost to you.
FOREO is a Swedish based company that has created a line of skin and beauty devices, including Luna 2, Mini Luna 2, Luna foto (so many Luna's), UFO ~ smart sheet mask treatment, ESPADA ~ a blue light acne treatment, IRIS ~ eye T-Sonic massager, BEAR series micro current devices and ISSA ~ sonic pulse toothbrush.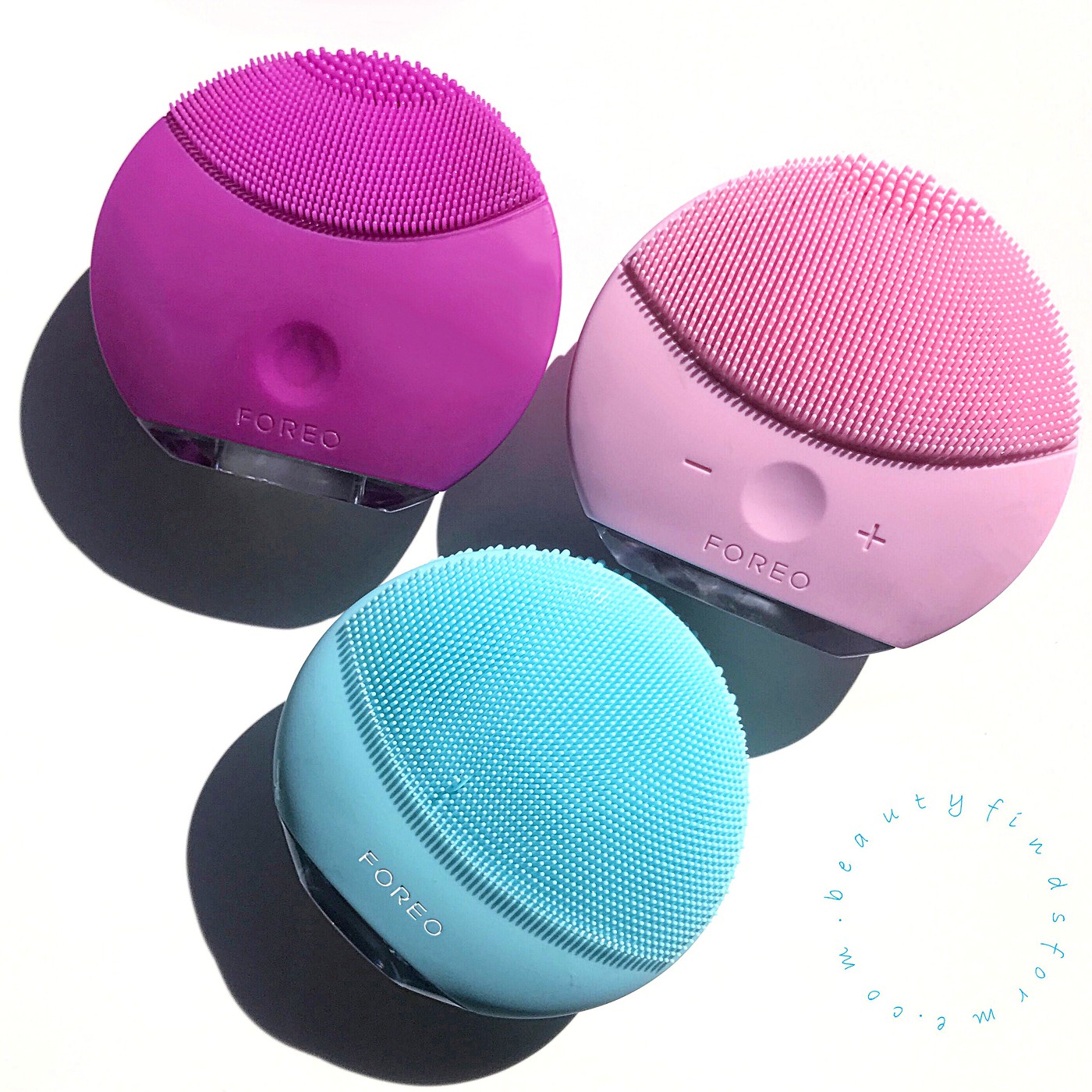 I took photos of all my Luna Mini's ~ the Original Luna Mini is in Magenta, Luna Mini 2 is in Pearl Pink and Luna Mini 3 is in Mint. I reviewed the Luna Mini 2 the other year, and whereas I was happy with many of the changes, I was still reaching for my Original Luna Mini. I found that the extra buttons to control the speed was distracting and I would turn it off my mistake as I was used to the middle button being the controller for the speeds, not just the on-off button.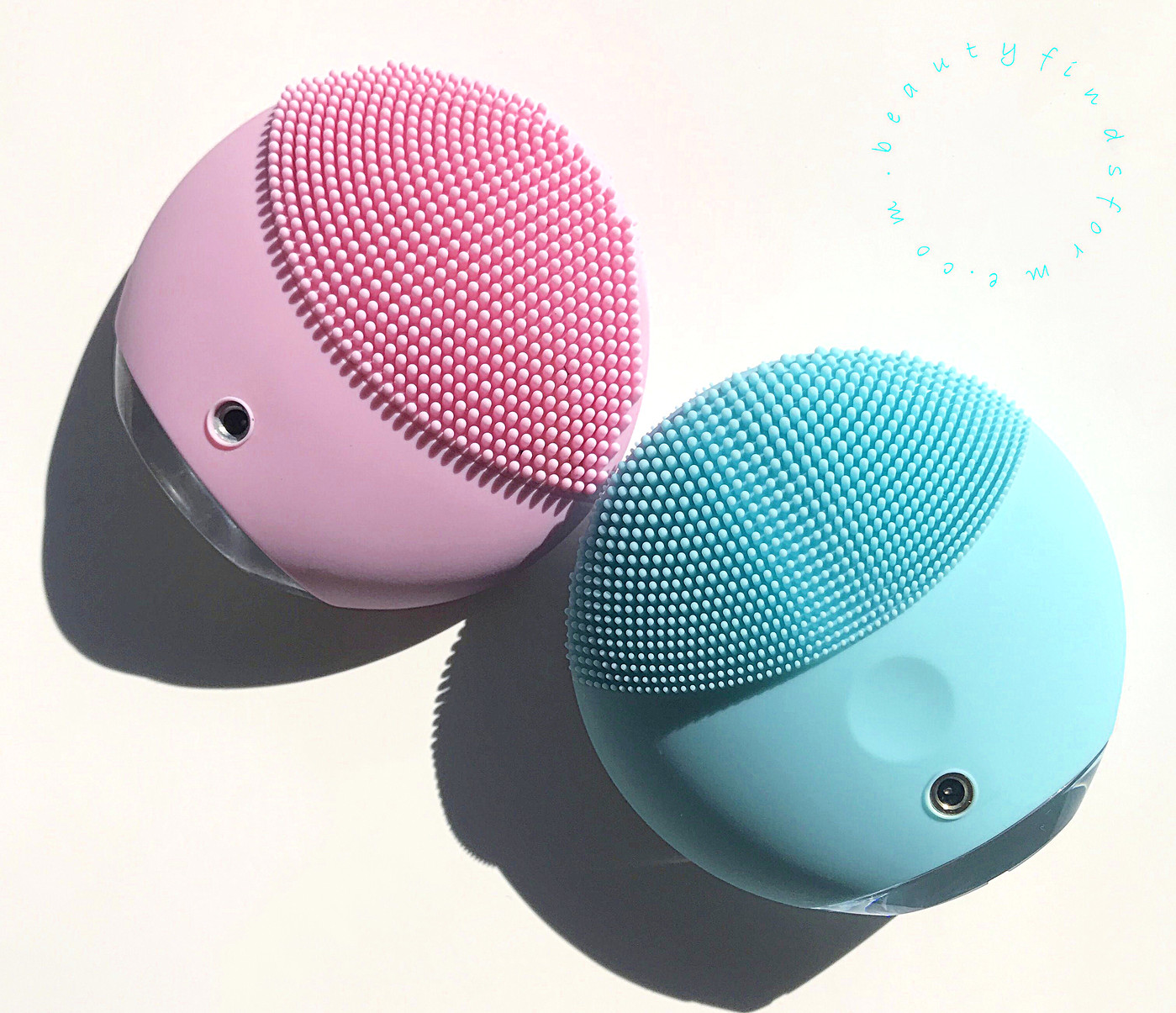 I am pleased to say the Luna Mini 3 takes the best from both worlds and is more like the Original Luna Mini in size and design, but is just as or more powerful than the Luna Mini 2. As with all FOREO devices, you should register your device on FOREO's SmartApp ~ this allows you to keep track of your devices and customize any treatment plans. For FOREO Luna Mini's, just open up the App, select the LUNA series and scan in the bar code or enter the serial number that is on the bottom of your Luna Mini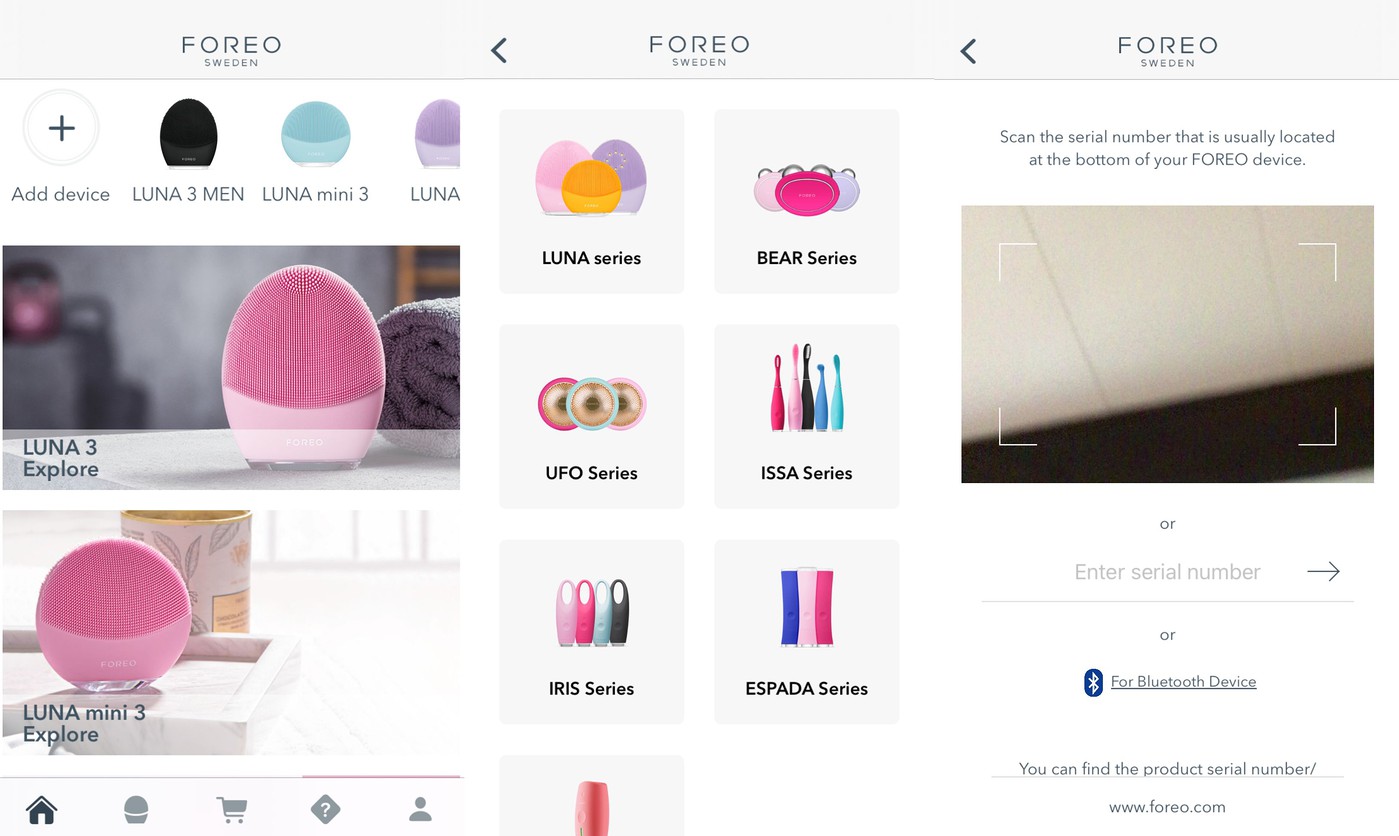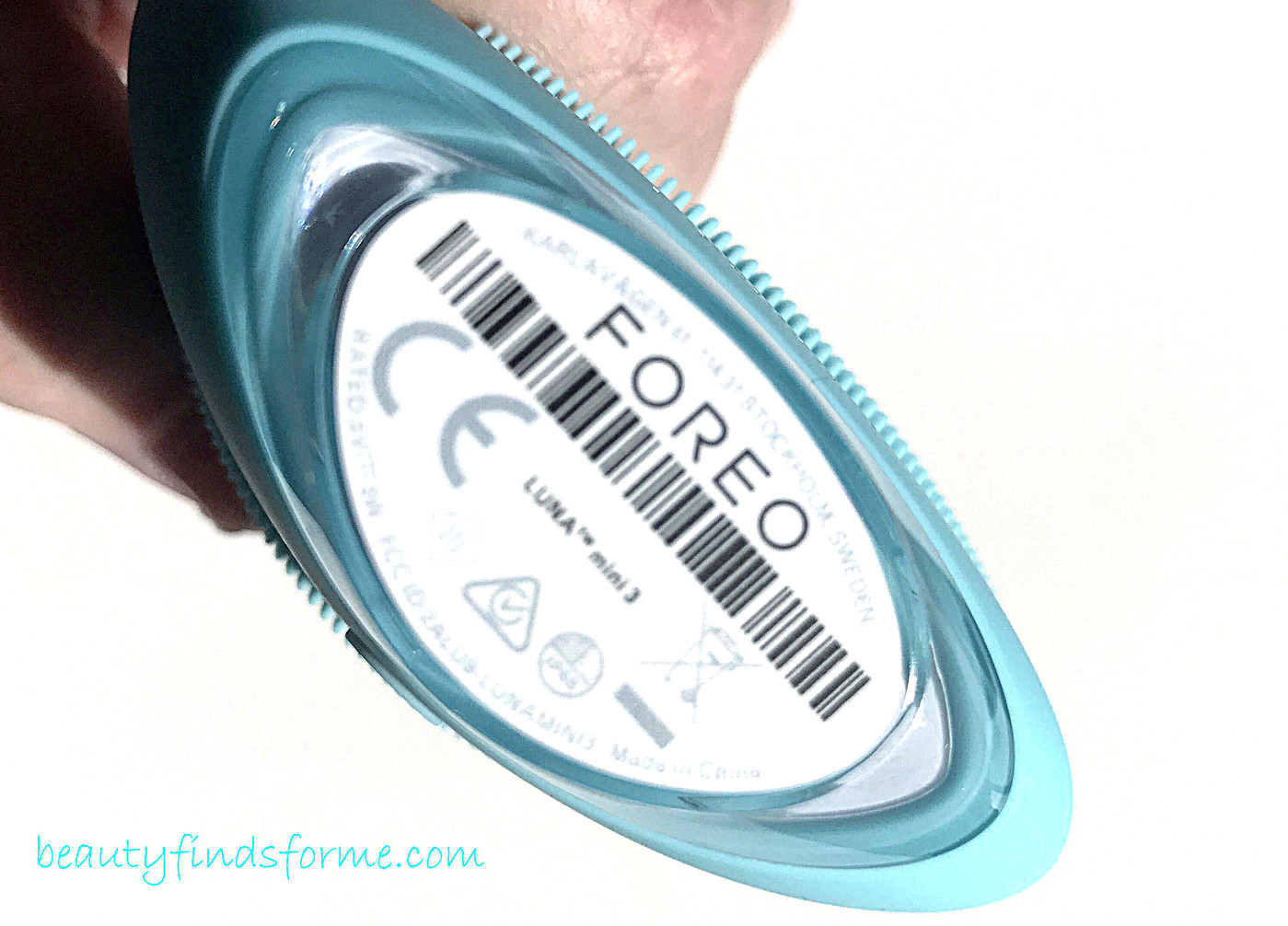 The Luna Mini 3 is back with the one indented button to control the on/off and speeds ~ this is going back to the original design and making it more streamlined. The charging port is now on the same side as the control button, which again, is really handy.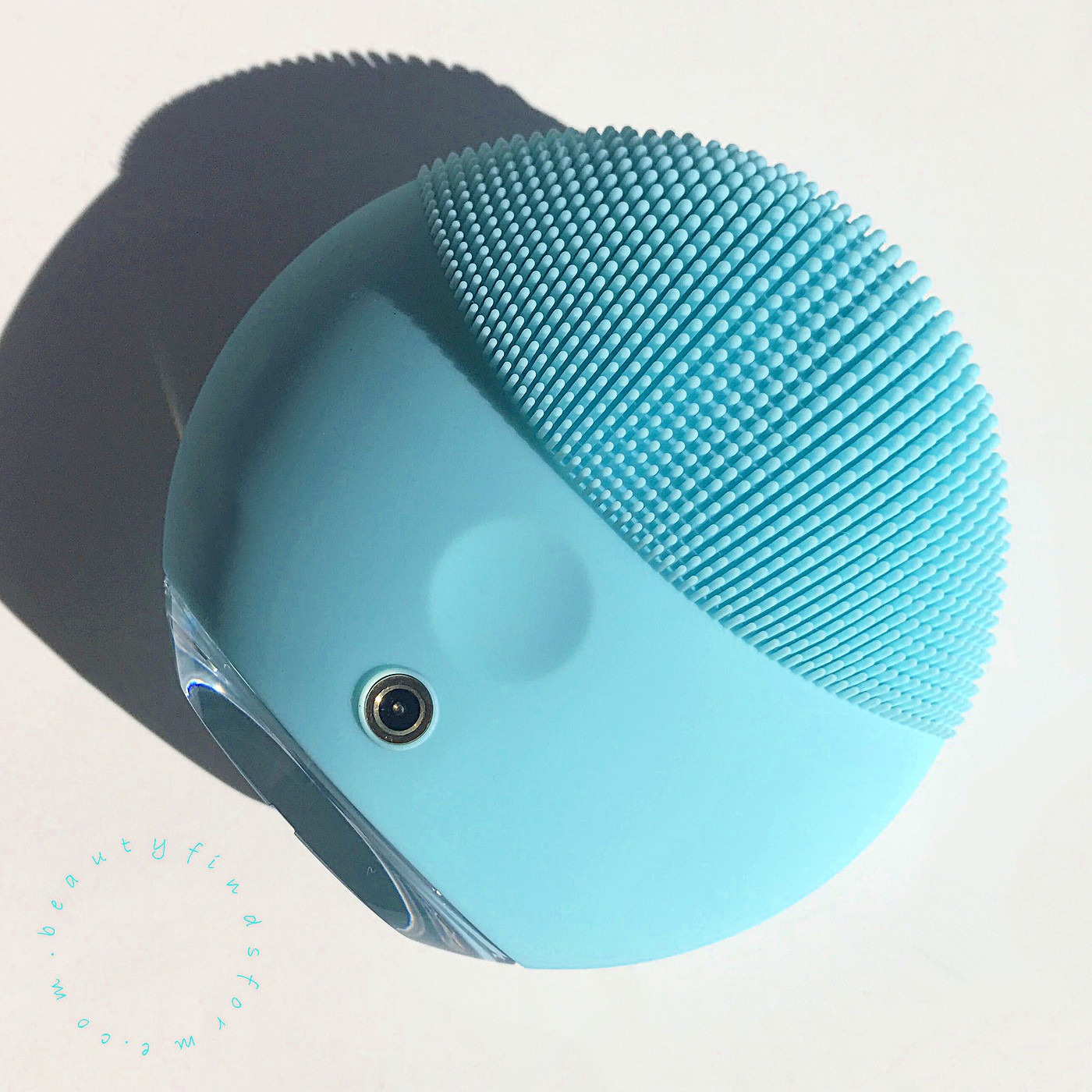 This still pulsates at 8,000 T-Sonic™ ~ transdermal sonic ~ every minute. Sonic waves are just sound waves and they do vibrate very fast, so when you use the Luna Mini, these sound waves will be able to loosen up dirt, oil and makeup residue deep into your pores, without being harsh or irritating. Sonic waves increase the blood circulation, so your skin has a healthy radiant glow and it exfoliates without harsh chemicals or physical exfoliating ingredients.
So, how to adjust speeds? Well, this is where the SmartApp comes into play and some folks love the SmartApp and others hate it. Using the SmartApp has a couple of benefits
You can now find your lost Luna Mini 3 ~ in case your roommate, kids or significant other has swiped it from you. You just select the "Find My Device" option. You may get out of reach messages, so keep looking and once it is found, you will hear the buzzing of your Luna Mini 3.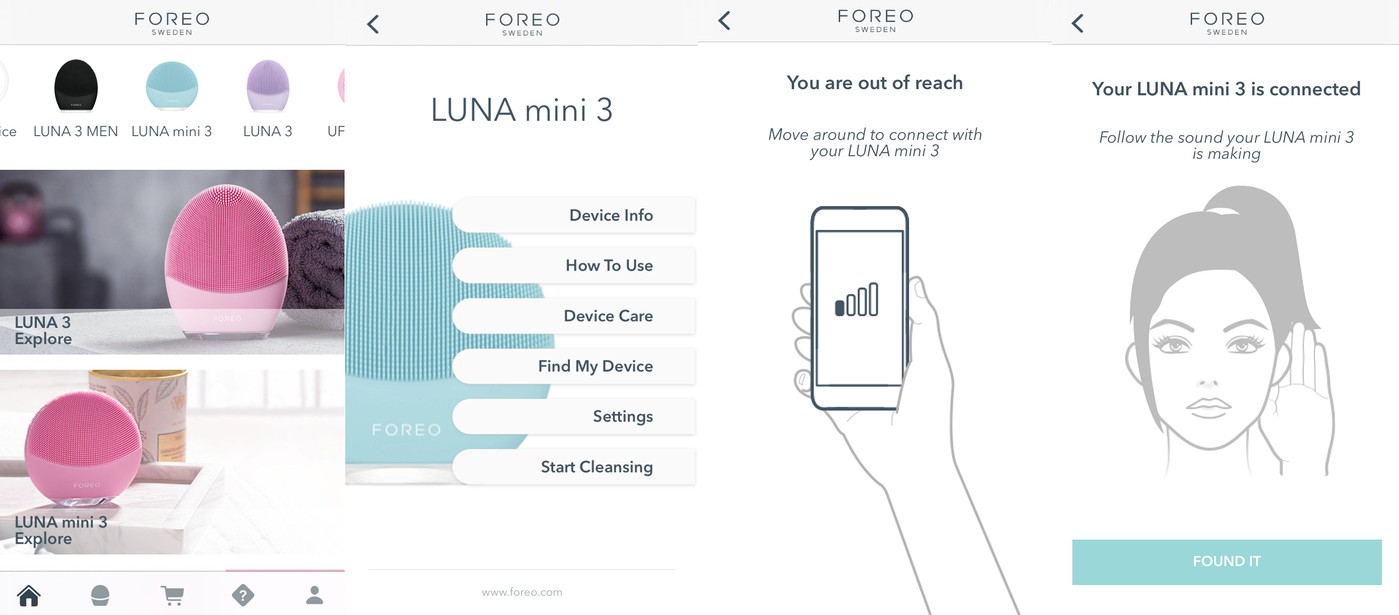 To select the intensity and duration level, you will go to the settings in the app and then select both the intensity and duration per facial quadrant. This is actually quite handy as once you set your preferences, your Luna Mini 3 will always use them until you change them again in the app. The intensity goes up to 12 settings and the duration is based on the totality of each quad.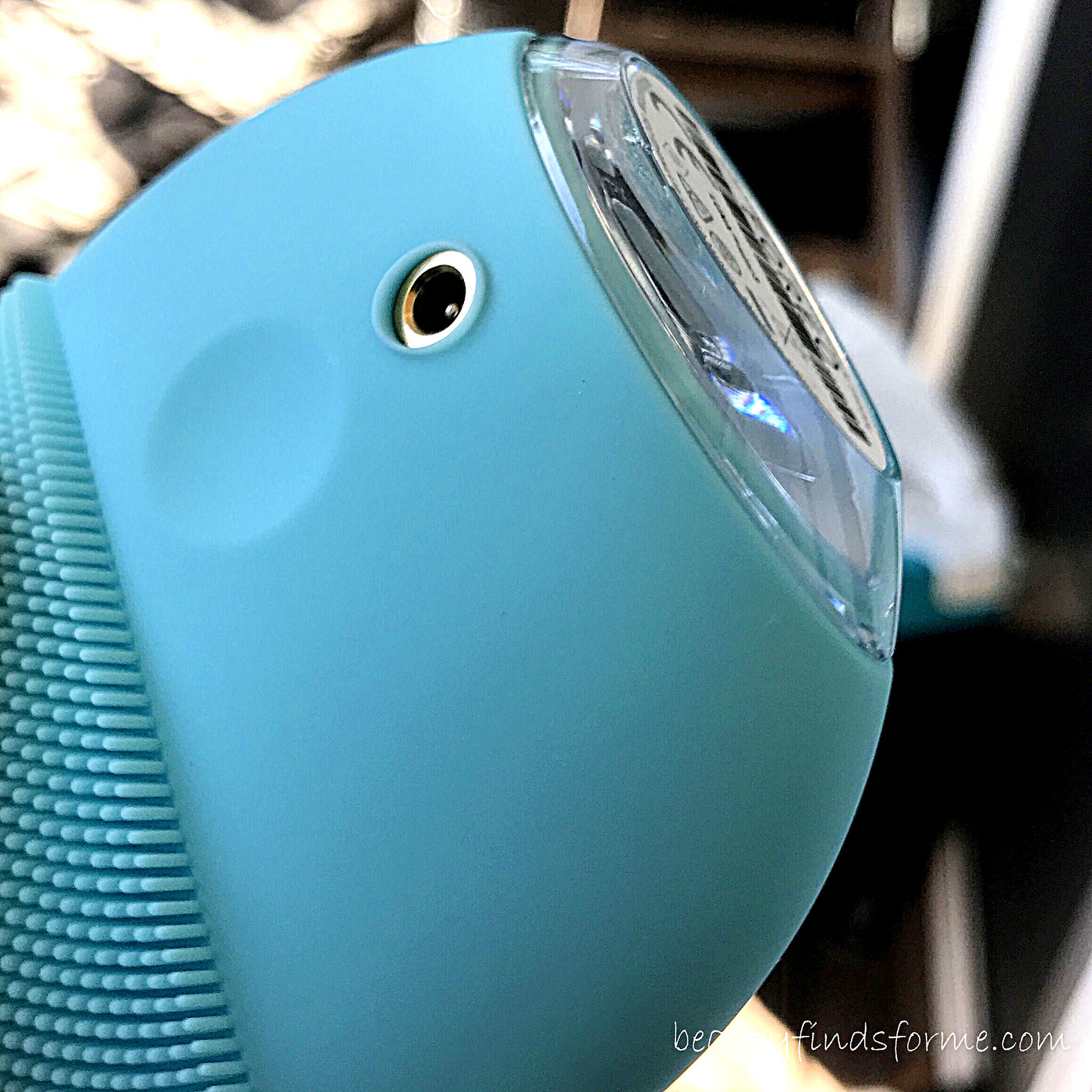 Every time each quad is completed, the device will light up at the bottom and also give a little hiccup, to let you know to move to the next quadrant.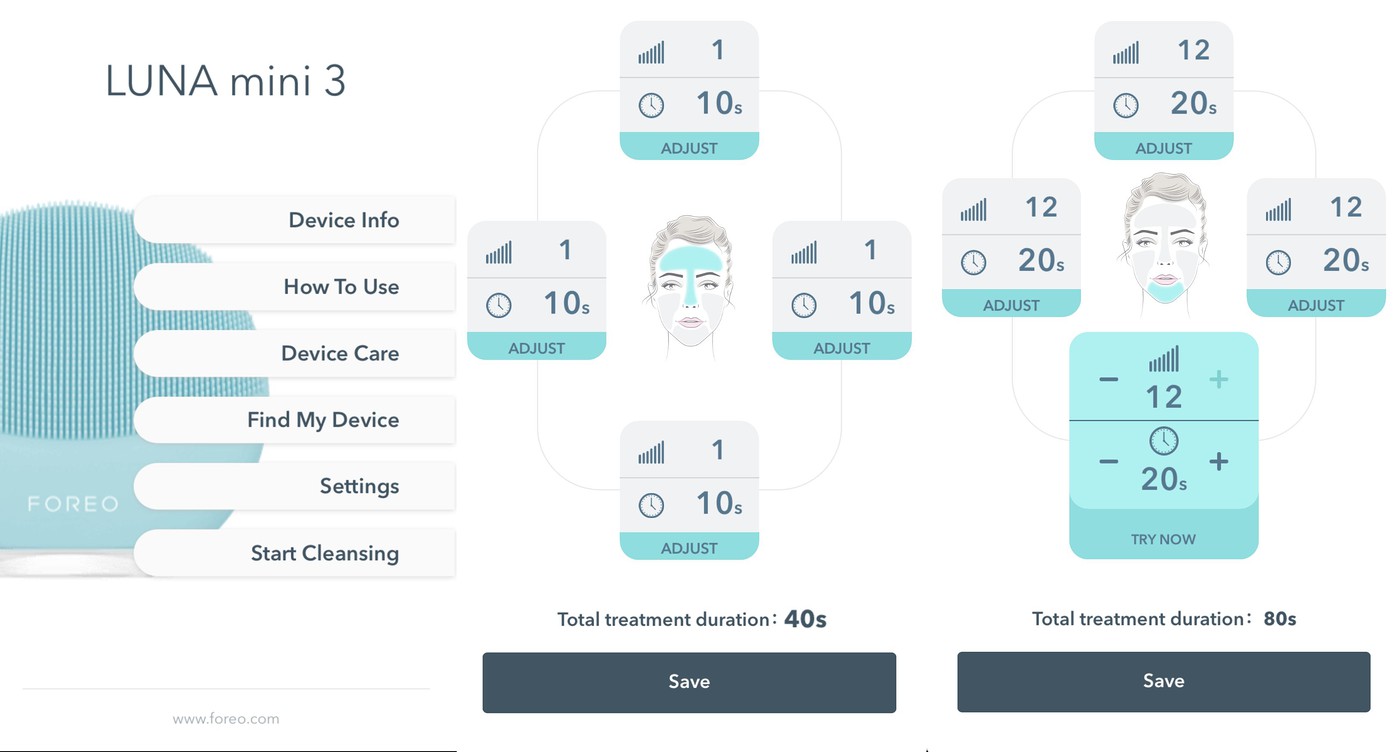 The first press on the button will access your preferred treatment and if you press the the button twice, that is the Glow Boost cleansing mode ~ it only lasts 30 seconds but it is enough to clean your skin. I found that it was a bit temperamental getting to the Glow Boost mode, quite frankly. Sometimes I got there and other times, it seems that it was doing my preferred treatment instead. I like my longer treatment and never worry about my Luna Mini 3 being abrasive, as the silicone bristles are rounded and gentle.
The silicone also is naturally resistant to bacteria and is thirty five times more hygienic than nylon bristles cleansing brushes ~ to clean, just rinse with warm water and let air dry. Do not boil it or put it in a hot dishwasher! I have had no issues with Luna Mini's at all and I just clean it while I am in the shower.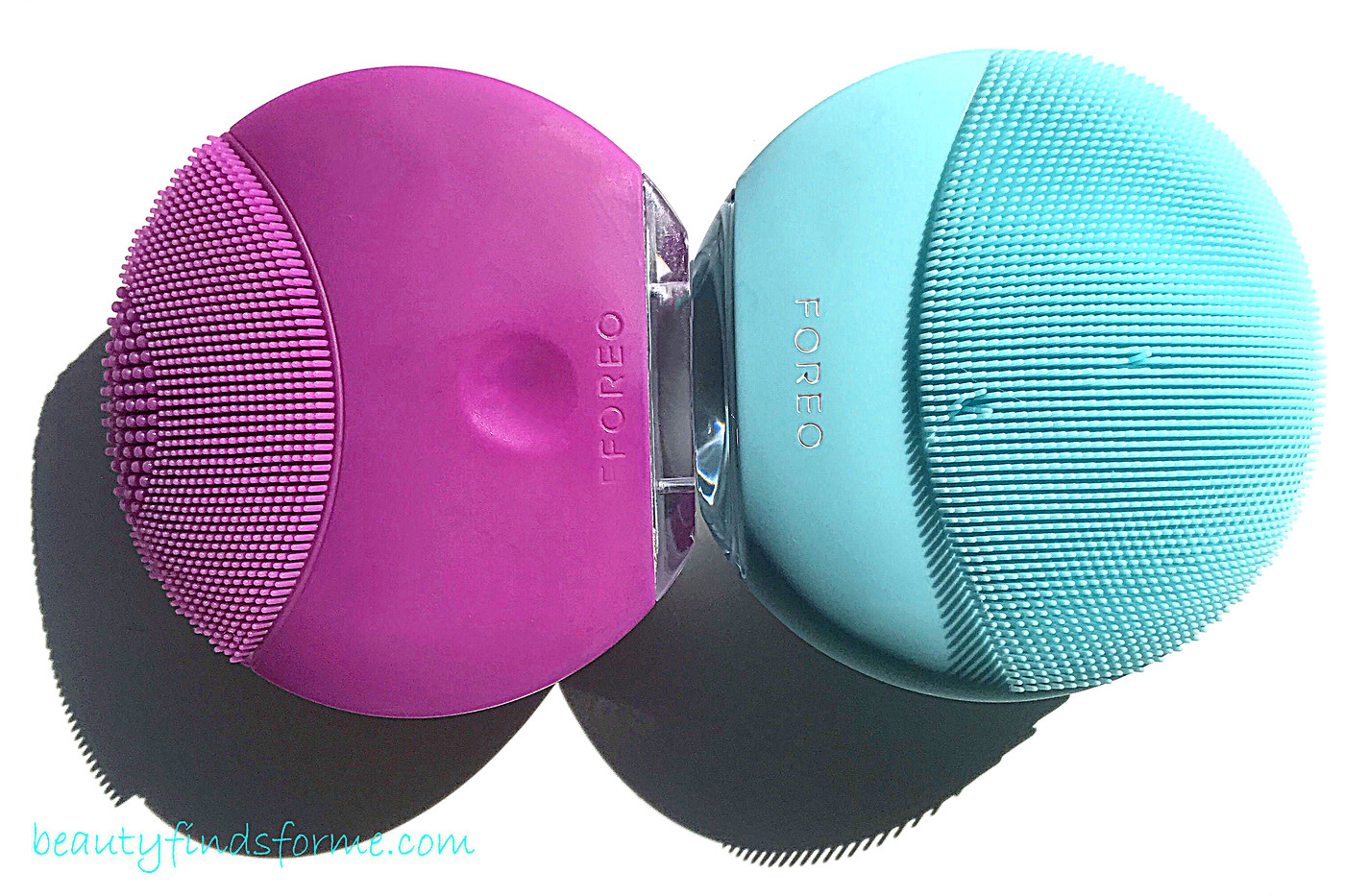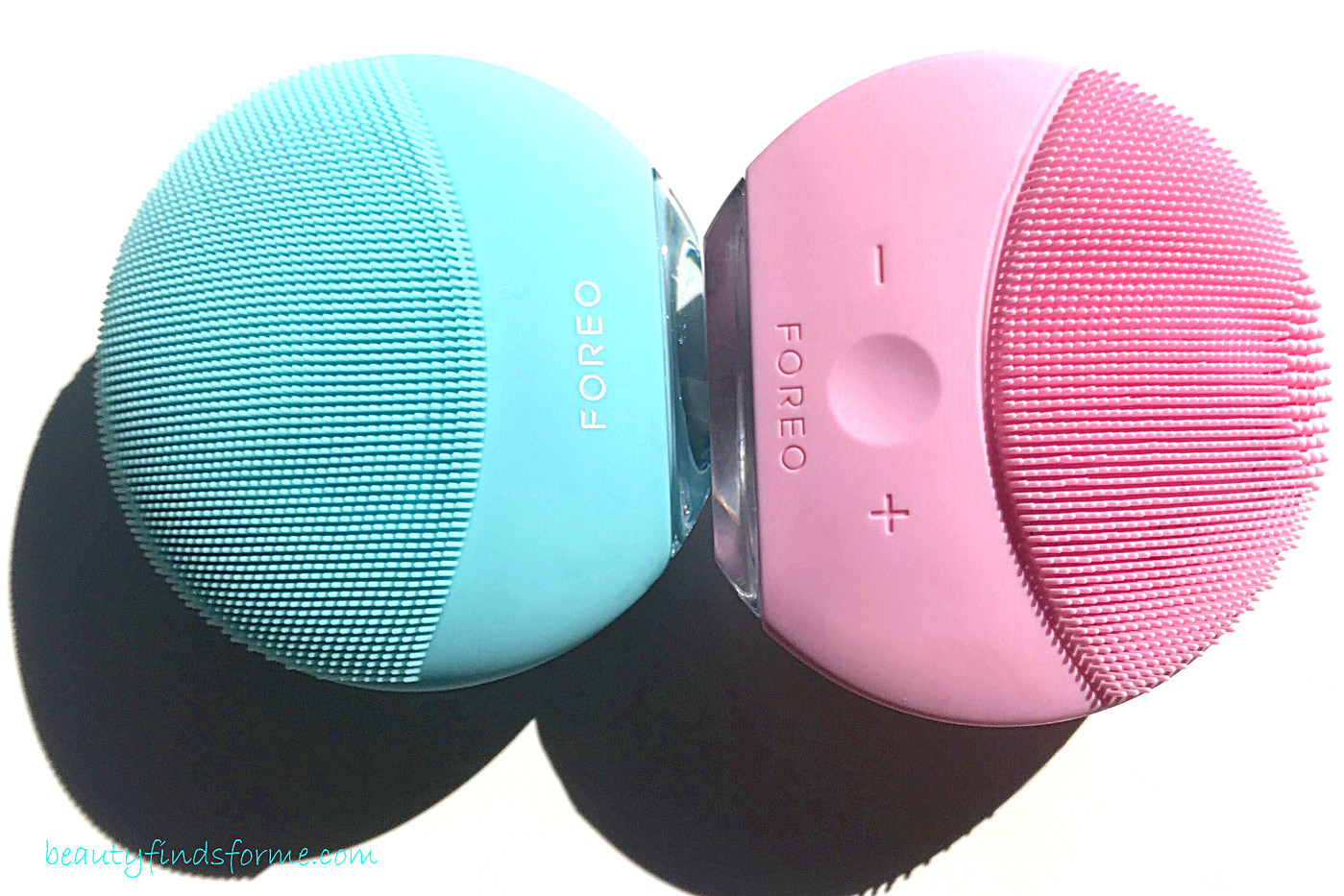 The size of the Luna Mini 3 is going back to the original Luna Mini as Luna Mini 2 was a bit larger in size. However, the bristle pad is larger on the Luna Mini 3 and the silicone touch points are 25% more softer than the Luna Mini 2. In fact, it may look like the Luna Mini 3 bristles are damaged or missing, but it isn't ~ they are so soft that they are quite bendy. If I lightly brush my fingers over the bristles, they will move back into their spot ~ you can see it in my photos here that it looks like the Luna Mini 3 is patchy but that is just the way the bristles have moved down to one side. The Luna Mini 3 is very lightweight and compact and once again, one single charge lasts forever! Luna Mini 3 has an increased the duration of uses per charge ~ 400 uses per charge instead of 300.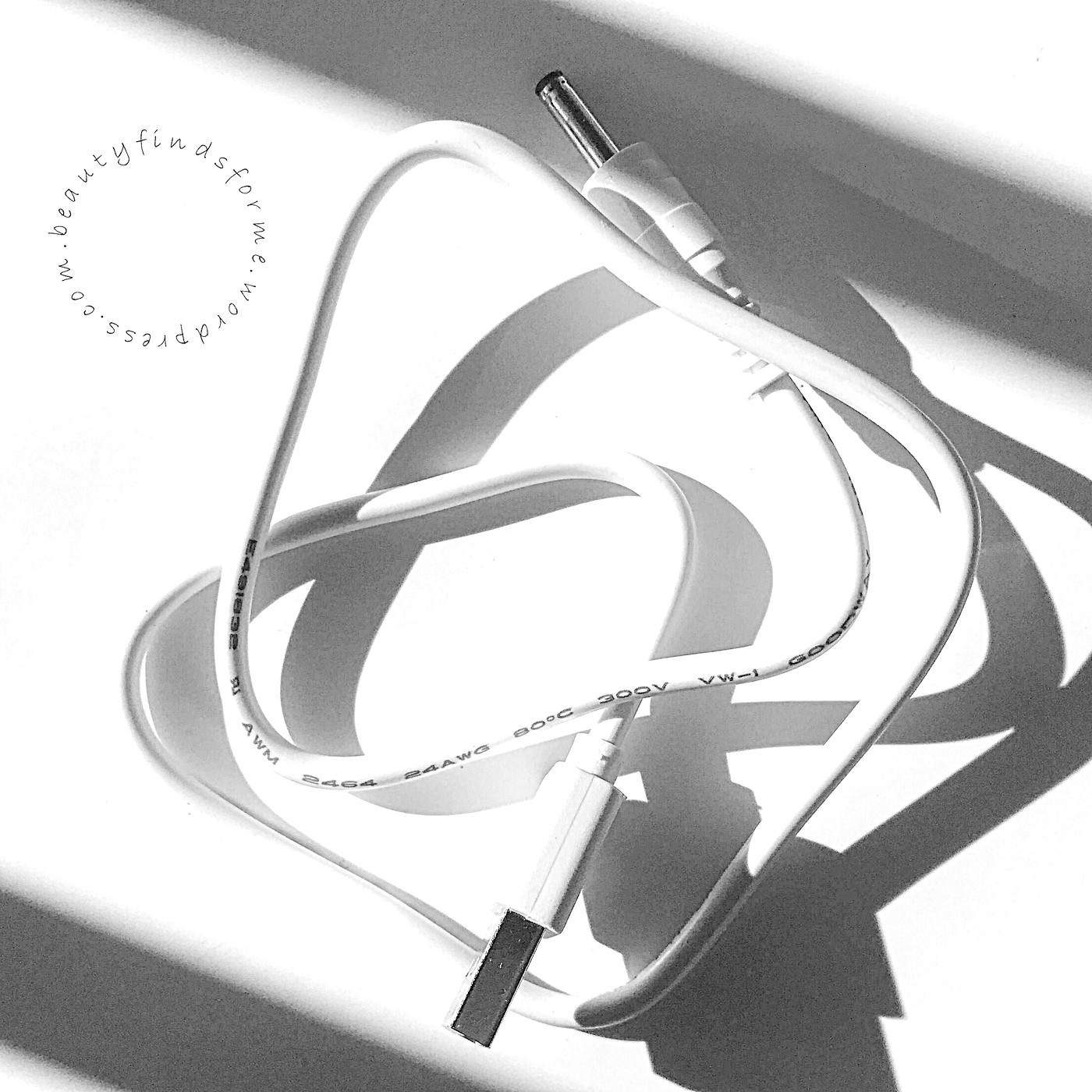 Just a fun story I like to share ~Every year, my Luna's would die and need to be recharged. Luna Mini's comes with its own USB charge cord, so don't try and use any USB charge cord, as it could damage your Luna. However, I would always misplace my USB charge cord, as I couldn't remember what I did with it a year ago. Thankfully, FOREO sells the USB recharger cords for $19.00 and any of the FOREA products use the same type of USB charging cord, so I have a plethora of charging cords now.
The Luna Mini 3 will help foam up ANYTHING that has a hint of foaming agent in it ~ from powder enzyme cleansers to mild gel cleansers, this baby will create a nice lather within seconds after you apply it to the head, add a bit of water and turn it on. The lather will start appearing as you move the device around on your skin. I use it milk cleansers and oil cleansers as it really aids in getting that cleanser to do its job and removing the majority of dirt, oil, dead skin cells and makeup. I like using it all over my face, including over my lips, as to remove dead, chapped skin. It's better than a lip scrub. The FOREO Luna Mini 3 will wash away 99.5% of impurities on your skin, according to FOREO. The Luna Mini is a GAMECHANGER for me ~ it always leaves my skin soft and smooth, and when I don't use it, I can really tell the difference in the texture of my skin.
Unboxing Beauty Tips: Use it with just plain water right after you wake up or after your nightly cleansing treatment. In the morning, before my shower, my skin can be greasy and I also want to remove the nighttime skincare products on my face right away. This helps remove all of that and extra dead skin cells. In the evening, after I cleanse my face, I will run this over my face again with plain water, as I feel this helps remove any soap film I might have on my skin and extra dead skin cells. I also use my Luna Mini 3 on my neck area, to help smooth and refine my skin texture there. I also feel that my skin has been exfoliated and cleansed, my skincare products seem to absorb better into my skin afterwards.
Comparison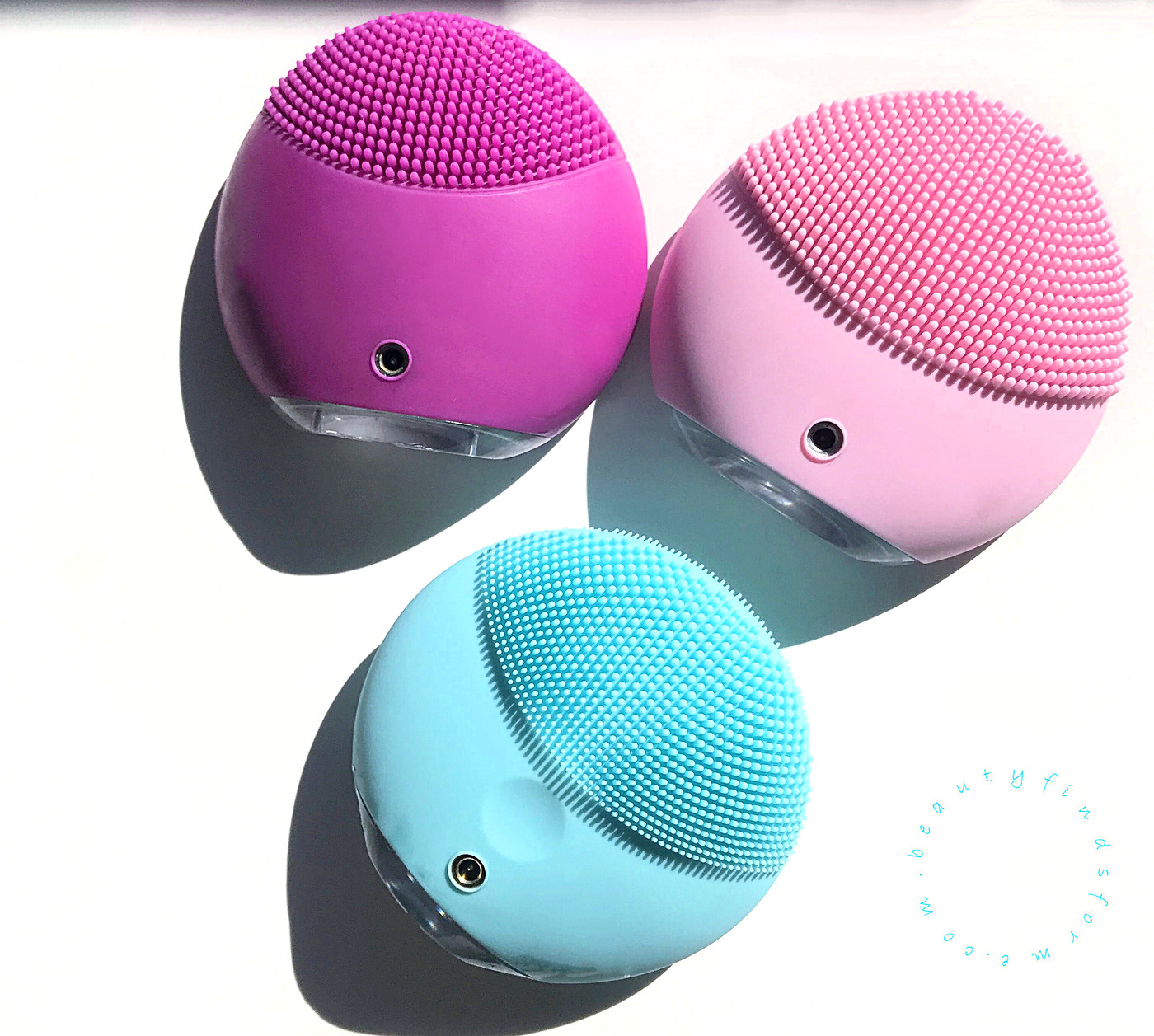 Original Luna Mini: Magenta Luna Mini 2: Pearl Pink Luna Mini 3: Mint
Original Luna Mini
Three pulsating speeds

One universal button

Small bristle head

300 uses per charge

Charging port and button on different sides

Five colors to choose from

Least expensive
Luna Mini 2
Eight pulsating speeds

1 minute duration/15 seconds per quadrant

3 buttons: on/off, + and – speed buttons

Larger than all of the Luna Mini's

Larger bristle head than Original Luna Mini

300 uses per charge

Charging port and button on different sides

Six colors to choose from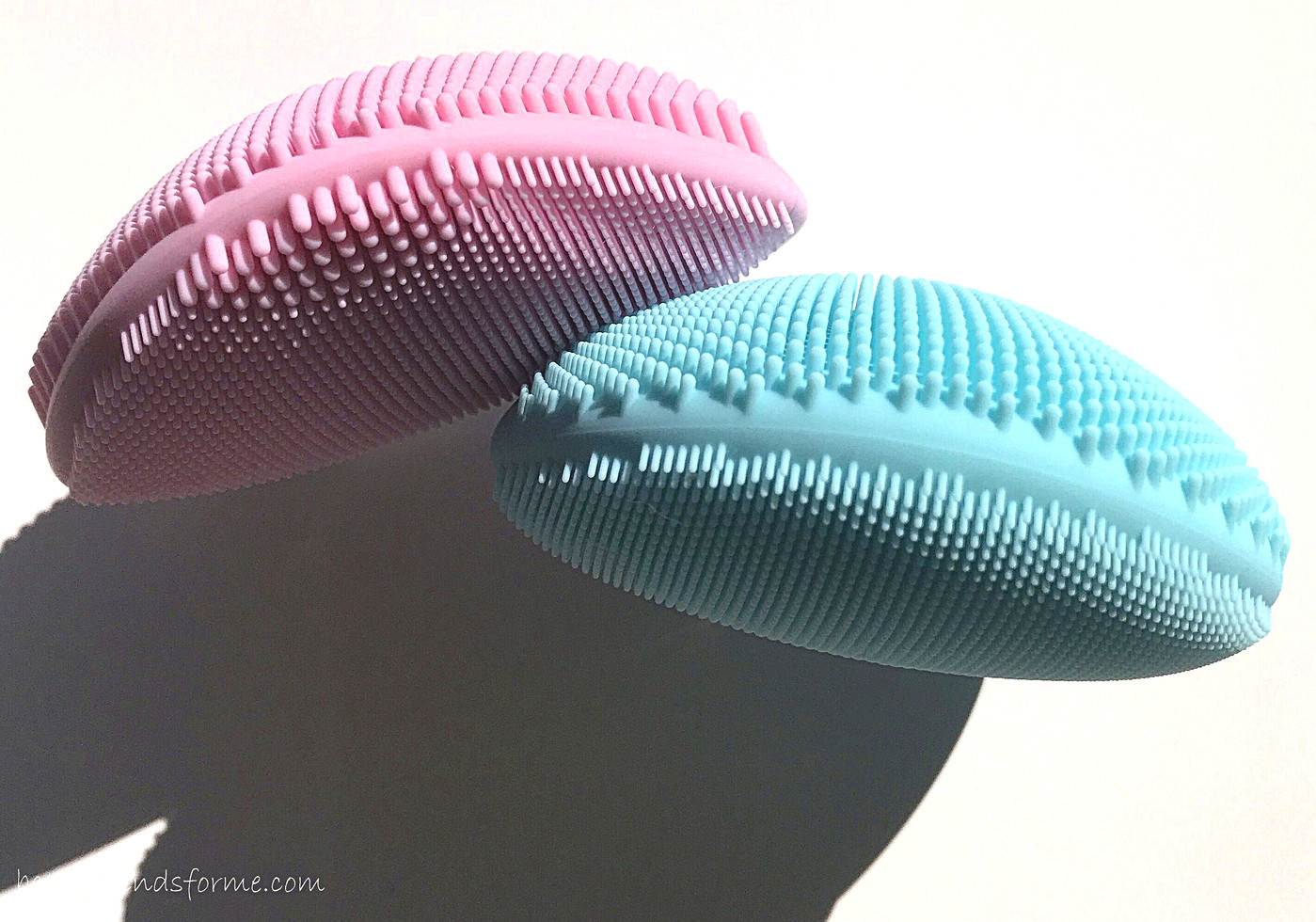 Luna Mini 3
Smart App controls

Twelve pulsating speeds

Custom treatment plan with duration and speeds per quadrant

One universal button

Same size as Original Luna Mini

Largest bristle head of all the Luna Mini's

400 uses per charge

Charging port and button on the same side

Five colors to choose from

Latest release ~ most expensive
At first, I wasn't sure how I felt about all of the controls being set up on a SmartApp ~ but once you program your FOREO Luna Mini 3 you don't ever have to go back to the SmartApp unless you want to change the settings or you have to find your lost Luna Mini. For me, this is an improvement ~ I have been using this Mini 3 for a while and find that unlike the Luna Mini 2, I do reach for this one all the time now. FOREO Luna Mini 3 is not inexpensive, but they do come with a 2 year limited warranty and a 10 year quality guarantee. When you purchase from FOREO's site, they also have free shipping with purchases $50.00 and over. FOREO does ship to many countries worldwide as well!
FOREO takes all different types of payments: major credit cards: MasterCard, Visa, Discover, American Express, JCB International Asia; Paypal, Alipay, Amazon Pay and if you live in the USA, you can use flexible payments with Afterpay.
Luna Mini 3 $159.00 now on sale for $143.10 Comes in 5 colors: midnight (black), pearl pink, fuchsia, mint and sunflower yellow

Luna Mini 2

$119.00 now on sale for $95.20 Comes in 6 colors: midnight (black), pearl pink, fuchsia, mint, sunflower yellow and aquamarine.
Original Luna Mini $79.00 Comes in 5 colors: magenta, pearl pink, turquoise blue, purple and cool grey
My next reviews will be with the FULL SIZE Luna's! I have two of them ~ Luna 3 Men and Luna 3 Sensitive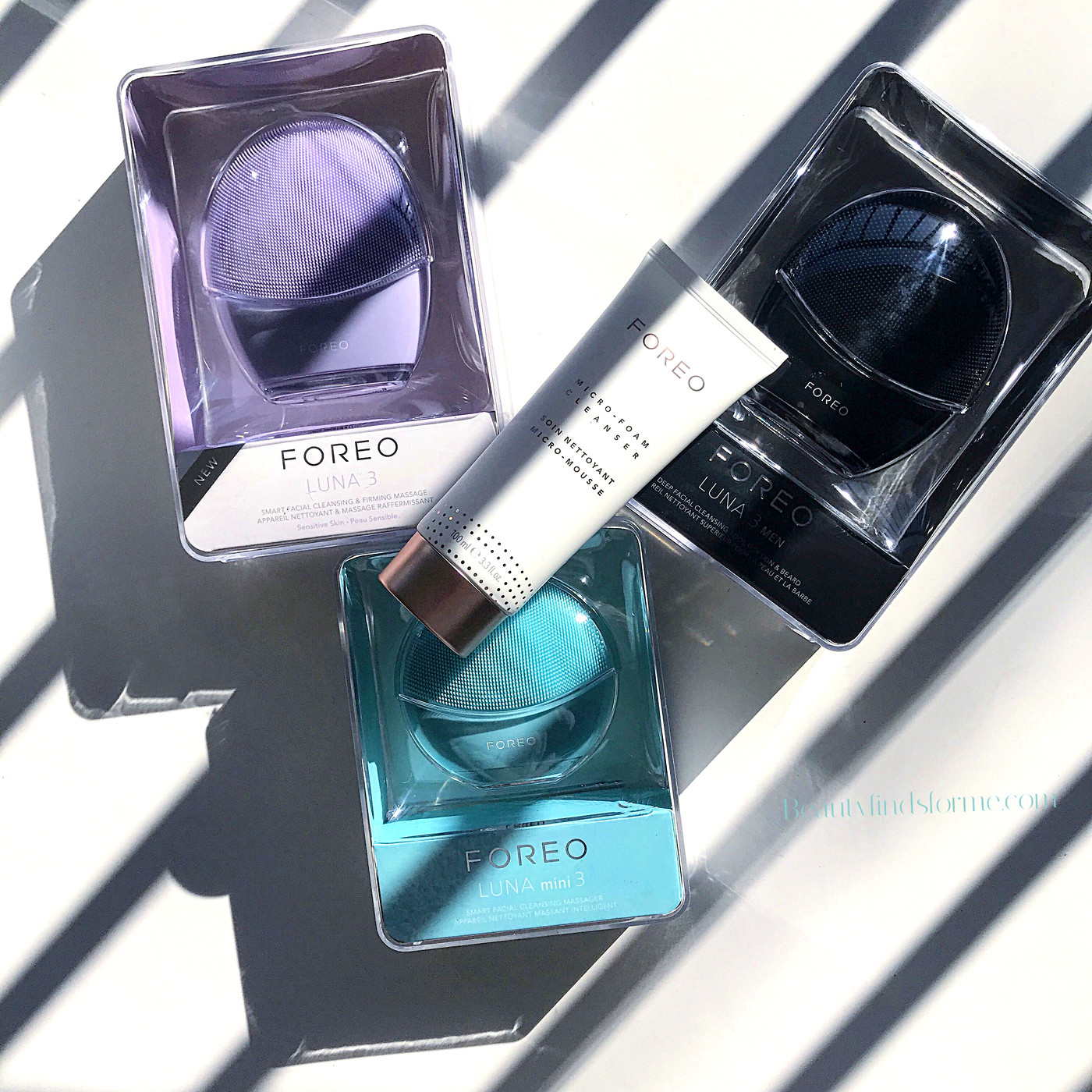 [ product received in exchange for an honest review ]