Our beautiful bride Kathryn and her handsome groom Vince had an incredible wedding in Philadelphia. The theme was all things Philly. The morning of the wedding the bride went for a run in her white wedding dress. Not the "real" wedding dress of course but one she purchased for her morning run. Doesn't every bride have a morning run dress.
After Kathryn's run, we met her and her bridal party at the Hotel Monaco in Old City, Philadelphia. This hotel screams Philly and it's a favorite for a lot of brides. And, Old City is the most historic place in Philadelphia. Everyone was ready to begin when we arrived. The bridal party all knew the look they wanted for the wedding day so our hair and makeup team got started. The bride and her bridal party were all so excited to get hair and makeup and they loved their looks. We also loved their looks.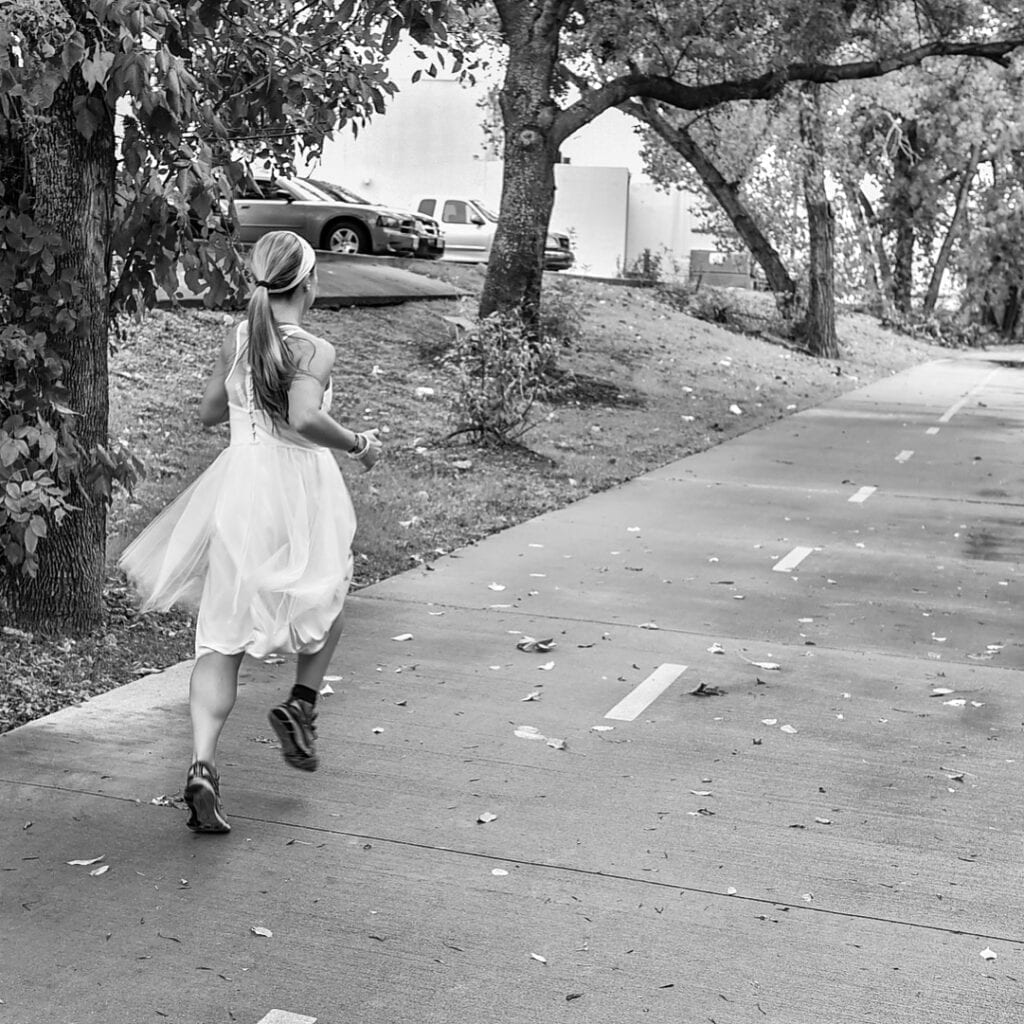 Beautiful Hair and Makeup
Kathryn's updo hairstyle was so stunning. Indeed, she has the perfect highlighted hair with blondes and browns for a beautiful dimensional updo. She had beautiful hair and makeup. We also incorporated a braid in the front, her hair was so fab! We attached her delicate crystal hair vine to add bling to her hairstyle. You can certainly see the bling through her veil. However, it really sparkled after she removed her veil. Furthermore, the crystal hair vine tied into the beautiful crystals on the back of her exquisite Nicole Miller wedding gown. Yes, her "real" gown was a Nicole Miller and it was gorgeous.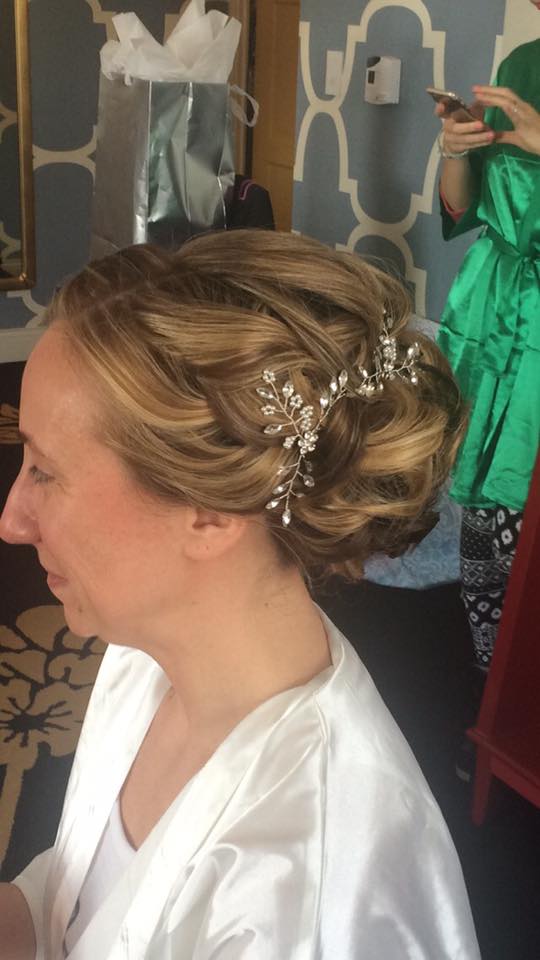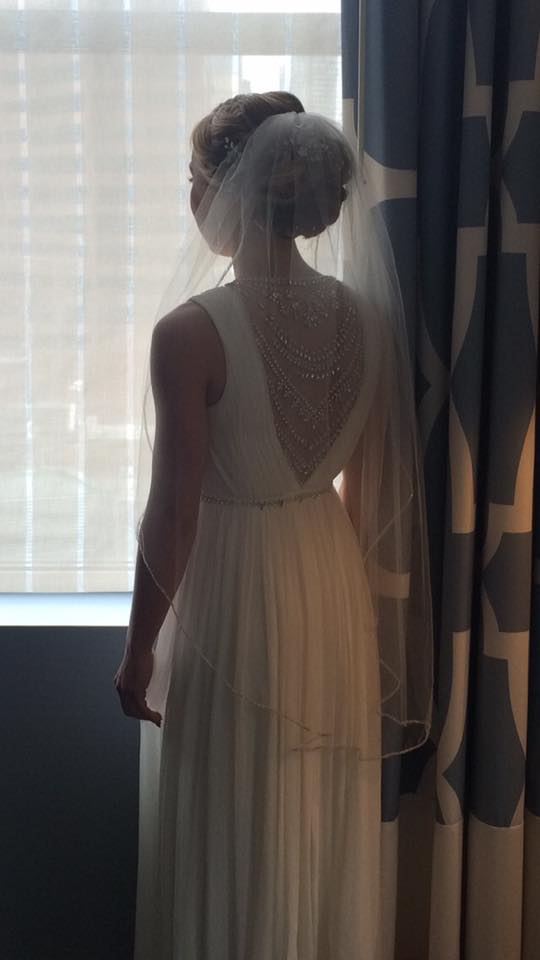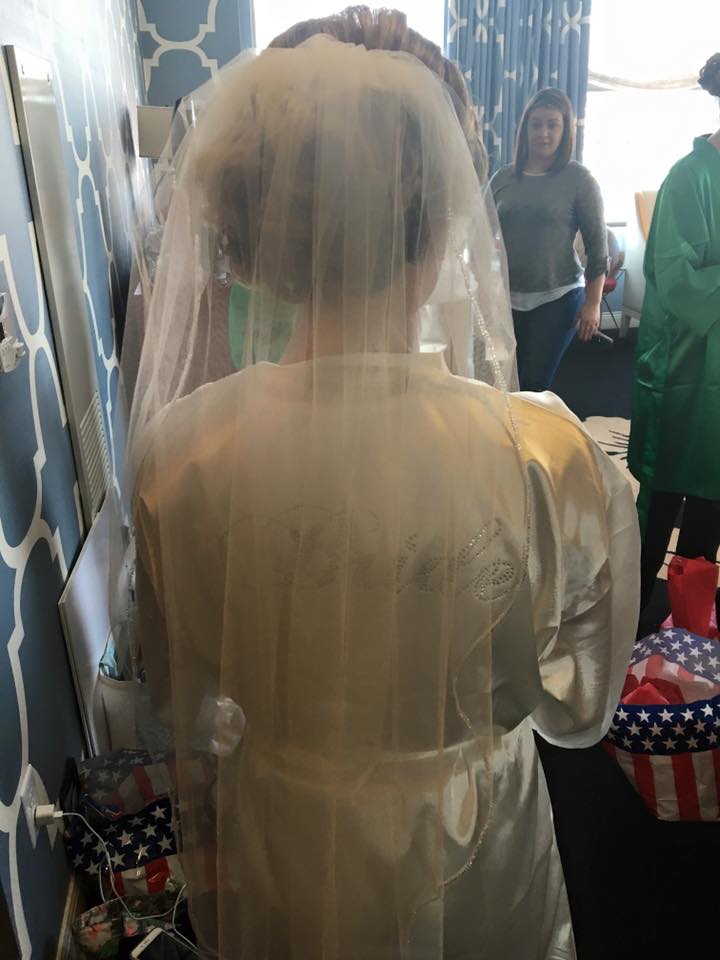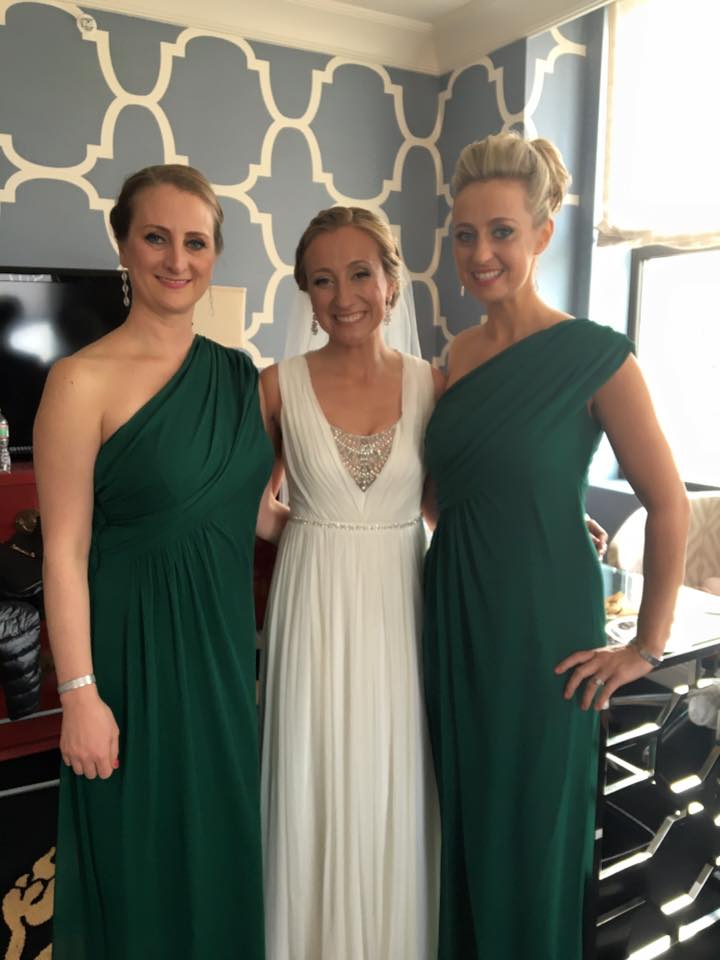 Philadelphia an Incredible City
The bride and groom took a walk with the talented Renee Heller Photography They took fun photos all around Philadelphia. Some of the most beautiful wedding shots were captured. The reception was at The National Constitution Center and Ben Franklin was there. Not really Ben Franklin but Ralph Archbold as Ben Franklin. How cool is that?! The bride and groom were announced by none other than Philadelphia's own Merrill Reese. Merrill Reese is the voice of the Philadelphia Eagles. If you hear his voice, you will definitely recognize it. Bella Angel actually worked with Merrill Reese a few years back. We provide all of the hair and makeup for Philadelphia Rowhome Magazine's celebrity covers. We have been doing their celebrity covers for more than 10 years and Merrill was on a cover.
Above all, Kathryn and Vince had the most incredible wedding in Philadelphia. We are certain people will be talking about this wedding for many years to come.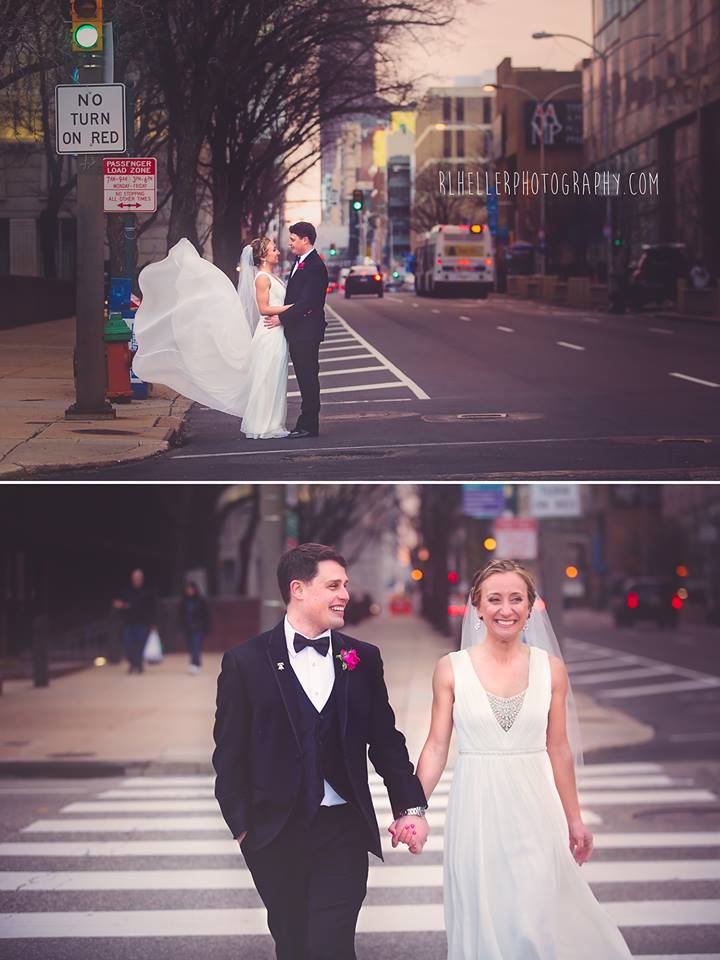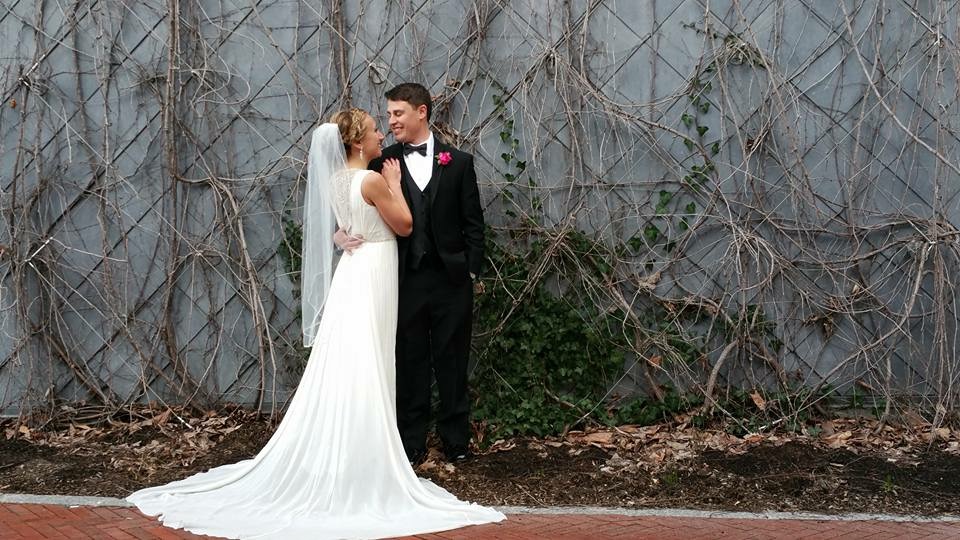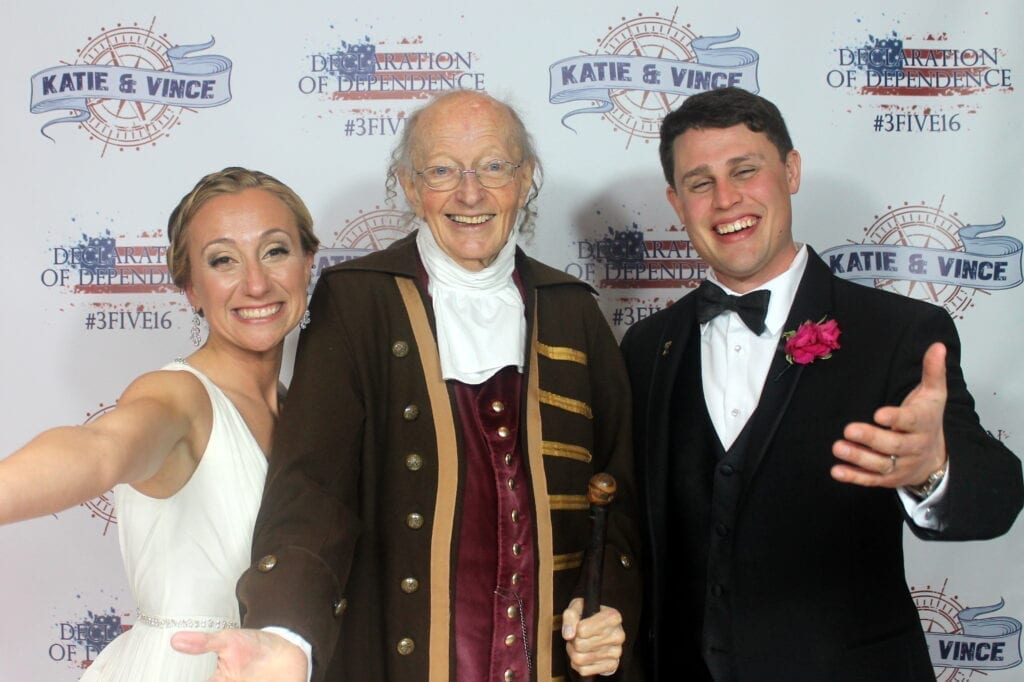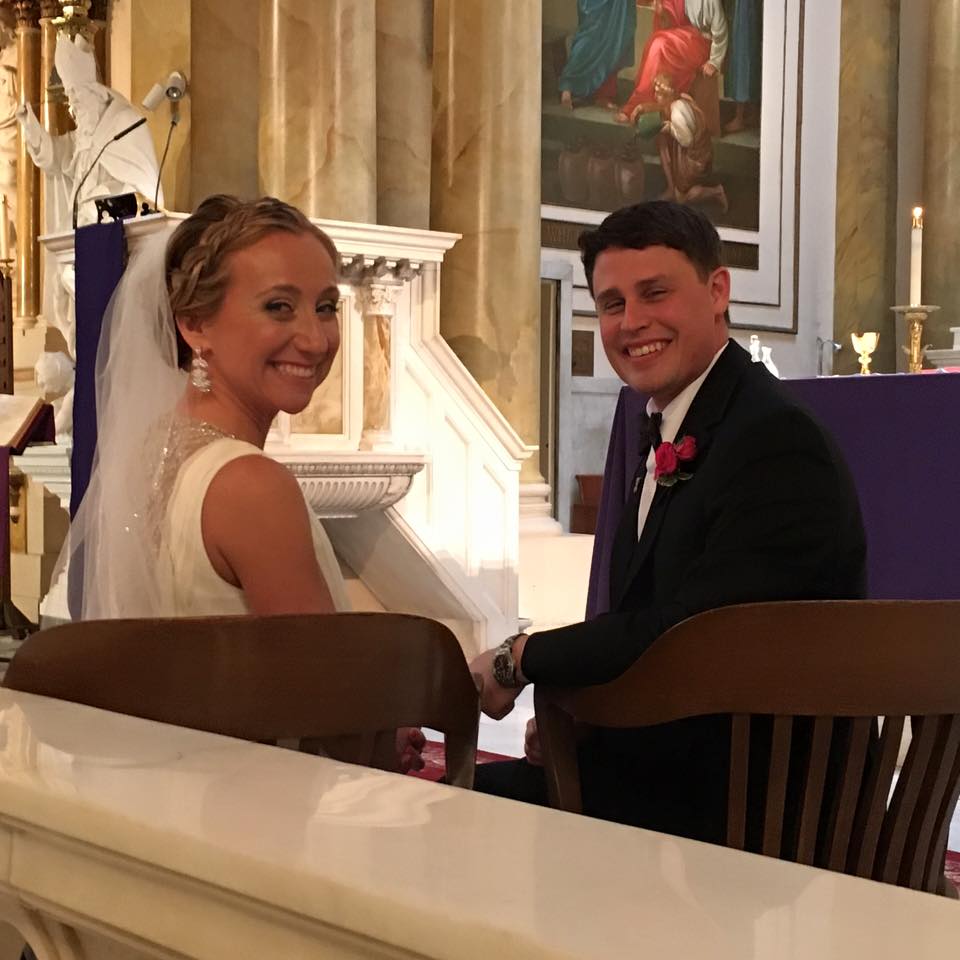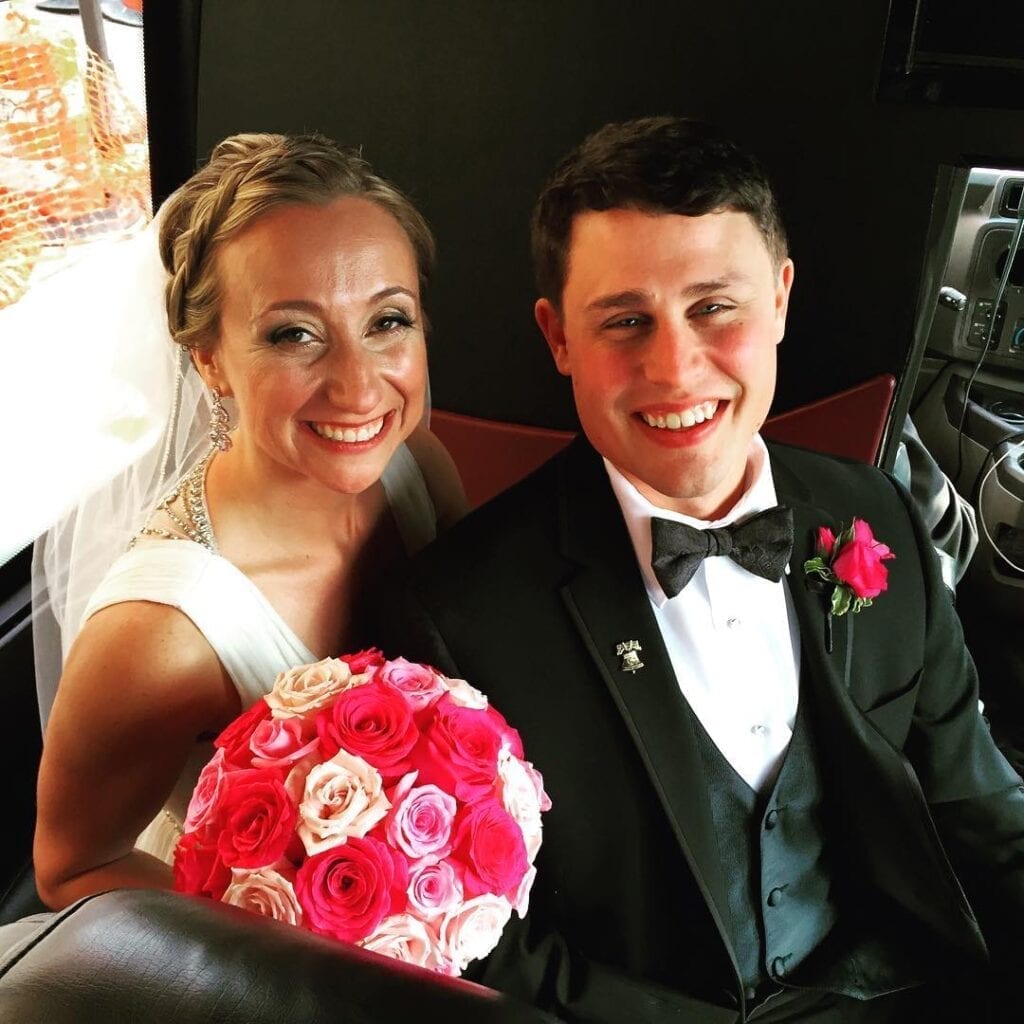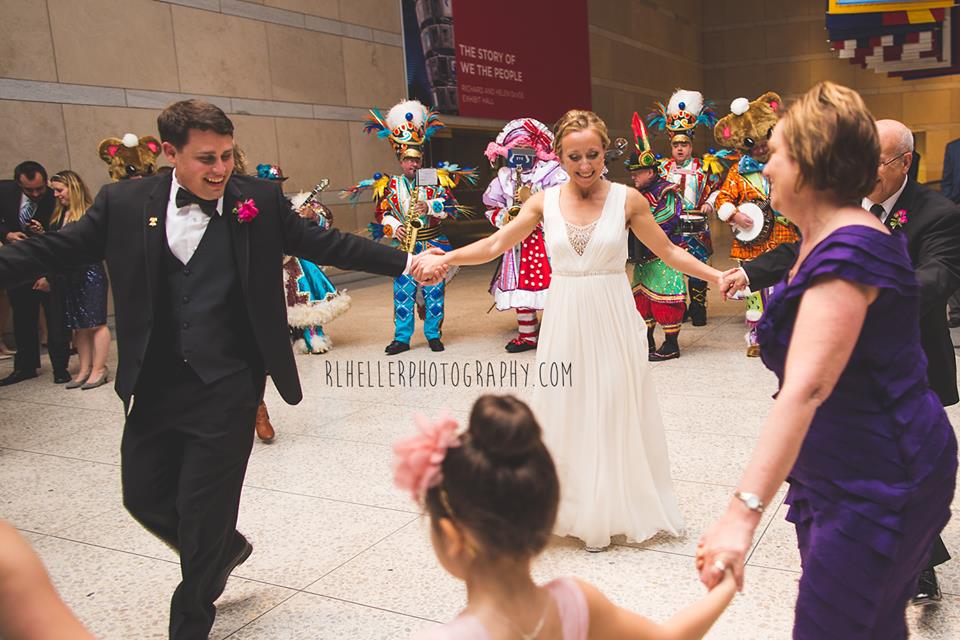 Photographer: Renee Heller
Videographer: Alliance Video Production
Hotel: Kimpton Hotel Monaco Philadelphia
Hair & Makeup: Bella Angel
Ceremony: Saint Augustine
Reception: The National Constitution Center
Band: Janis Nowlan Band
Dress: Nicole Miller
Rings: Harry Merrill
Caterer: Brulee
Wedding Cake: Termini Bros.
Benjamin Franklin: Ralph Archbold (RIP)
Cocktail Hour (Mummers Parade Style): Polish American String Band
Wedding Reception Bridal Party Introduction: Merrill Reese, Voice of the Philadelphia Eagles